Rooftop Proposal in NYC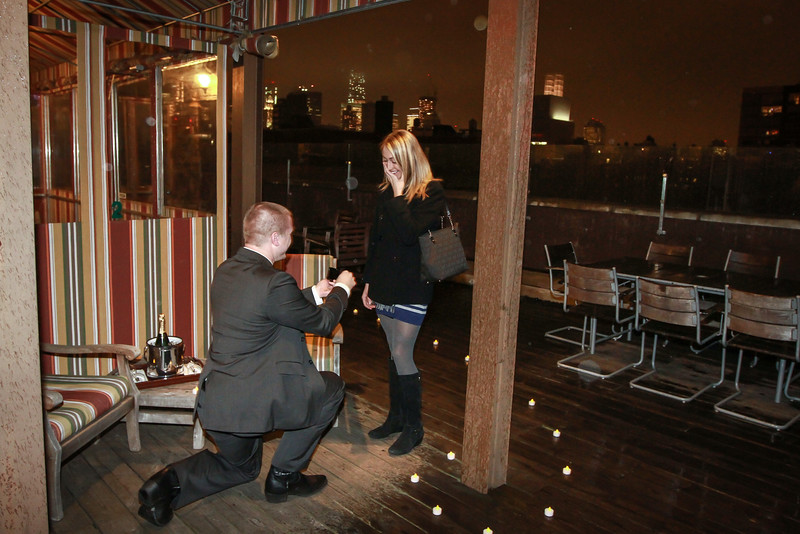 Despite the freezing temperatures, our New York City Rooftop Proposal package continues to make our Proposal Ideas clients' dreams come true. Kelsey and Matt took their relationship to the next level overlooking all of Manhattan. As seen in this shot captured by Paparazzi Proposals, Kelsey was completely shocked when Matt got down on one knee. After her shock subsided, Kelsey answered Matt with a "yes" and the couple toasted their engagement with the lights of New York City cheering them on!
Check out our site to make all of your dreams come true!