Top 5 Engagement Ring Selfie Ideas to Try After Your Proposal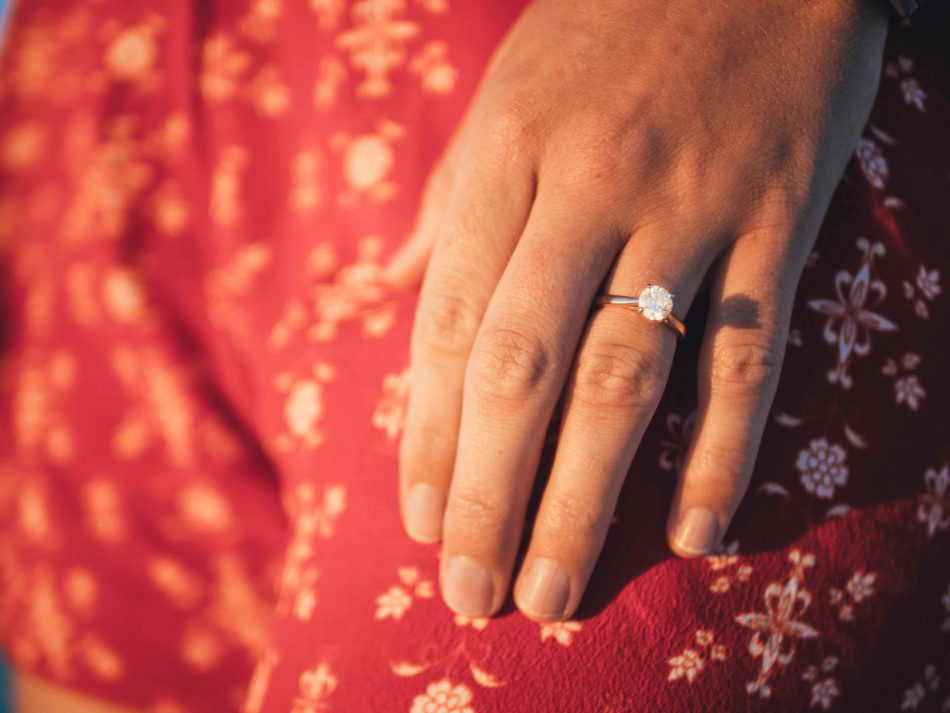 It's 2018–engagement ring selfies are more popular than ever. As you're celebrating your engagement and thinking about the best way to make the announcement to your family and friends, social media gives you a creative outlet to express your sentiment and personality.
If you're looking for romantic proposal ideas and engagement ring selfies to go along with them, take a look at some of the latest trends that are buzzing across Instagram.
Polaroid Photo
Polaroid photos are making a major comeback, but in this decade, we can share them on Instagram for a vintage look. After she says "yes!" make sure a friend snaps a Polaroid photo of the two of you celebrating your engagement. When you announce your engagement on social media, the photo can add an artsy touch–especially if you worked with Proposal-Ideas.com to plan an outdoor proposal on a cliff overlooking the ocean or at your favorite park.
Taking the perfect selfie: Hold the photo carefully in your hand with a clear focus on your diamond and the outdoorsy venue as a backdrop. This is a genius way to share a photo of your ring, a photo of your proposal spot, and a photo of the two of you all in one post!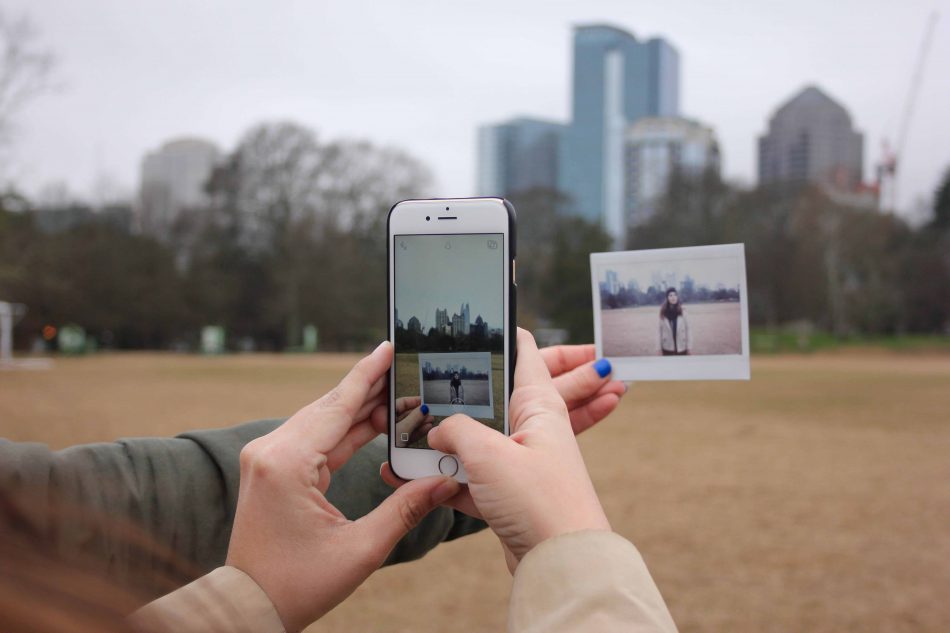 Balloons
If she loves a good backdrop and enjoys capturing every moment in creative ways, Proposal-Ideas.com can help you spell out a romantic message using metallic letter balloons. As we decorate your proposal venue with the flowers, candles, music and colors of your choice, we can add a fun-loving banner of balloons that spell "marry me?" or something more intimate that's unique to your love story.
Taking the perfect selfie: Before you leave the proposal venue, make sure to take an engagement ring selfie with the balloons in the background. This is an adorable way to give your friends and family an inside look at the way you popped the question.
Passport
Traveling the world and paying for the beauty of life experience has never been bigger. If you're planning an elopement or surprising her with an engagement-moon, incorporating your passport into your engagement ring selfie is a no-brainer. You'll be able to show off the sparkle on your finger while announcing your latest adventure!
Taking the perfect selfie: Drape your hand with the ring over your passport in a charming location such as an island, waterfall, cobblestone street, or any other destination you're traveling. This is a great way to connect your lifestyle to your engagement.
Word Play
Are you known for creating clever Instagram captions that are full of puns? Have fun with your engagement selfie by creating a creative caption to go along with it. For example, if you have a sweet tooth, hold an ice cream cone to your lips with your engagement ring front and center and a caption saying "here's the scoop."
Taking the perfect selfie: Depending on the city or country where your proposal happened, you can also find clever ways to incorporate the location into your caption.
Coffee Mug
For a simple, but creative, way to announce your engagement with the perfect selfie, look for a coffee mug that's engraved with a message that depicts your excitement and personality. "Future Mrs." or "I said yes!" are bold, exciting ways to make your announcement.
Taking the perfect selfie: Curl your fingers gracefully around the coffee mug, or hold it cozily to your lips at an angle that shows off the glitter of your diamond.
If you're ready to plan the marriage proposal of your dreams, contact Proposal-Ideas.com today! Many of our packages include a professional photographer, so you're sure to take an engagement ring selfie that's stunning and share-worthy. These skinny engagement ring boxes can make a great addition to your selfie, too!