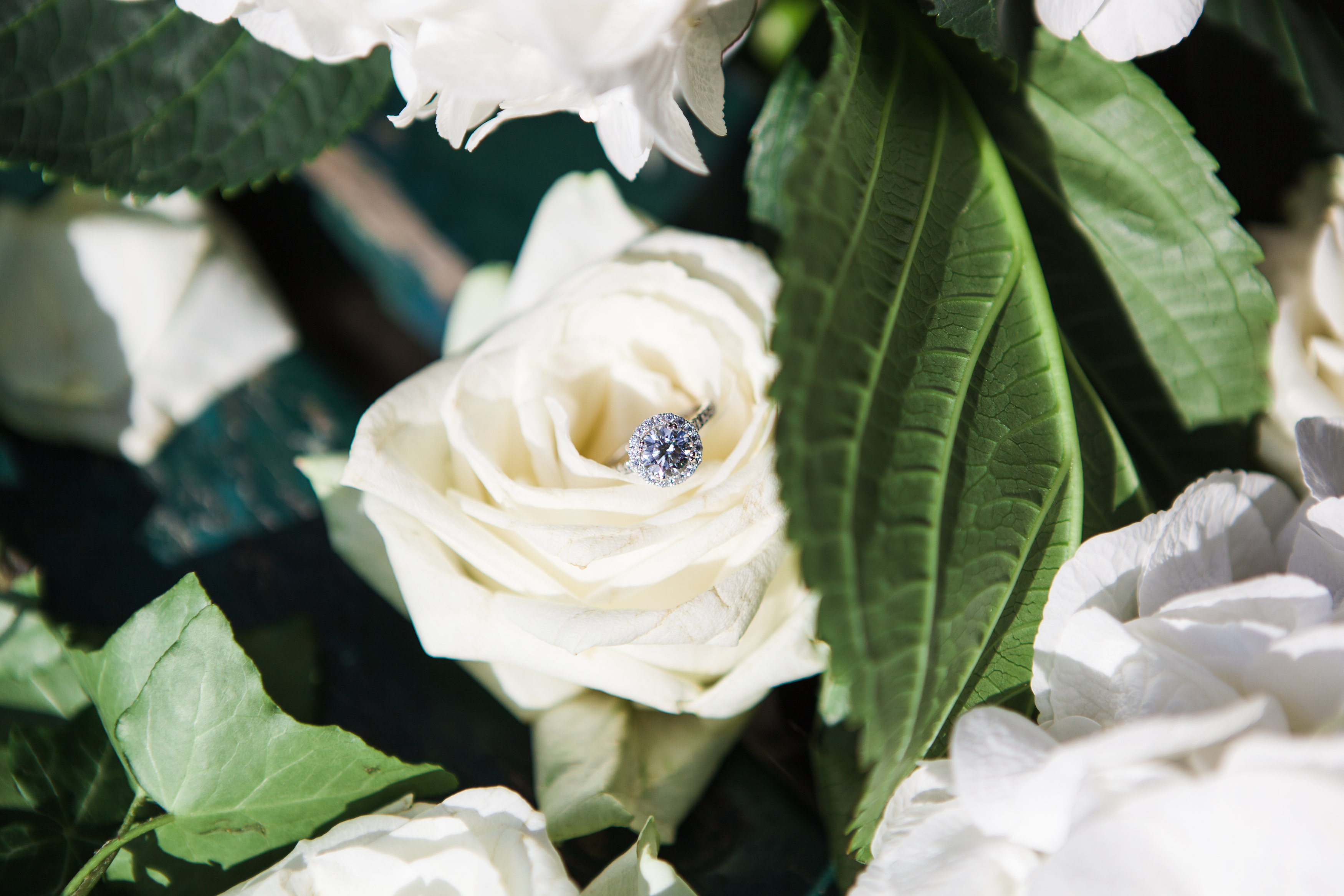 You wouldn't be searching for proposal ideas if you weren't planning on popping the question!  And you can't pop the question without an engagement ring right?  But buying an engagement ring can be so stressful.  How much do you spend, does she want platinum or gold, what size ring does she wear?  Those are all questions you will ask yourself when you are on the hunt for the perfect engagement ring.  Another question you will ask yourself is what cut does she want for her diamond?  To try to make things easier for you, we have put together a guide on the different diamond cuts you will encounter.
Round
A round cut diamond is the most popular cut and depicted in the photo above.  It is a great choice for the traditional and classic type.
Cushion Cut
This cut will be popular for many decades to come and it is a blend of trendy and traditional.  This cut features rounded corners and has larger facets to increase its brilliance.
Princess
This is the most popular non-round cut because of its unique cut and pointed corners.
Emerald
This cut is is not very common which can be a good and bad thing.  If your partner wants something not everyone has it could be perfect.  But it is also something that your partner has to want.  Because of this shape, it highlights the clarity of a diamond.  Check out the Asscher cut for something similar.
Marquise
The advantage to a marquise cut diamond is that it can maximize carat weight and give you a much larger-looking diamond. This could be the way to go if you are on a budget and want to get more bang for your buck.
Oval
An oval diamond is similar to a round diamond. Oval diamonds are very popular as their length can accentuate long, slender fingers.  This cut is a big trend right now so it is perfect for that trendsetting girlfriend of yours.
Pear
This brilliant-cut diamond is also called a teardrop for its single point and rounded end.  I see this with a lot of ladies who love vintage.
Radiant
A radiant-cut diamond is a popular and versatile choice for jewelry.  A radiant-cut looks great with either a baguette or round side-diamond setting.
Ring Box
We recently partnered with the amazing slim engagement ring box creator Ring Stash so don't forget to pair your awesome engagement ring with an equally awesome ring box.
If you are looking for the best way to propose marriage, you have come to the right place. Proposal-Ideas has the best proposal packages around and we have the most experience as we started creating packages in 2011!  Contact us today to get started.
0
Read More