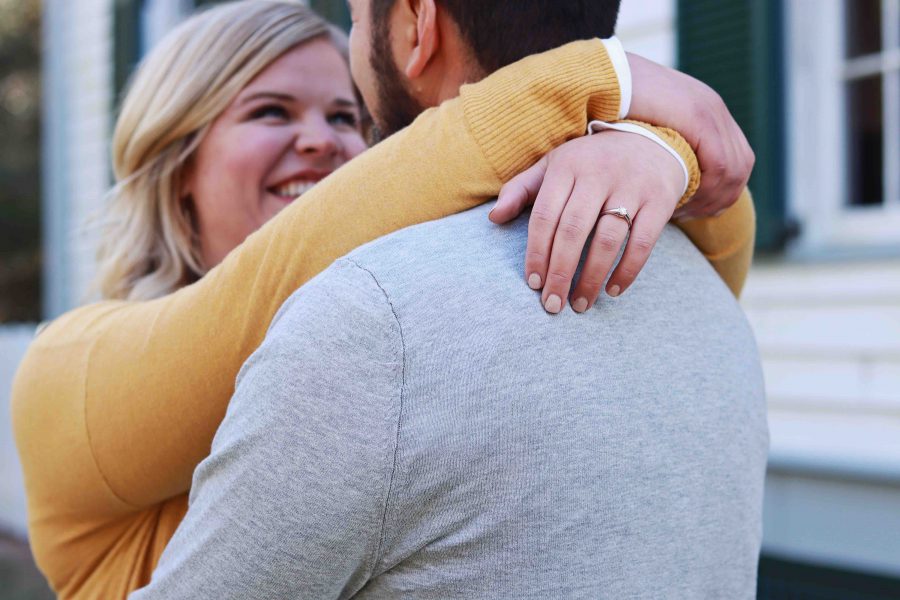 As our nation's capital, Washington D.C. is home to iconic monuments, museums, and and elegant architecture that showcases American history. If you're looking for a classy city to plan a memorable proposal surrounded by history, there are plenty of parks, landmarks, and sections of the city that can add to the romance of the moment.
Take a look at some of our favorite Washington D.C. proposal ideas!
Jefferson Memorial
Are you a history buff looking for a romantic proposal spot? Washington D.C. is full of memorials and monuments such as the Jefferson Memorial that set the stage for a romantic proposal. Especially in early spring, the Jefferson Memorial is breathtaking as the surrounding cherry trees begin to bloom. Plan a visit during the city's annual Cherry Blossom Festival and get down on one knee with stunning flowers and unforgettable memorials as your backdrop!  
National Portrait Gallery
If you want to propose inside during the cooler months, try popping the question at the Smithsonian National Portrait Gallery. This is a beautiful venue filled with vibrant exhibits that tell the stories of various leaders, artists, entrepreneurs and public figures that make up our culture.
With our Washington D.C. limousine proposal package, you can explore the National Portrait Gallery and other iconic sights as your driver guides you throughout the city. Once she says "yes!" to your proposal, we'll make sure a bouquet of flowers and bottle of champagne are waiting for you in the limo to celebrate!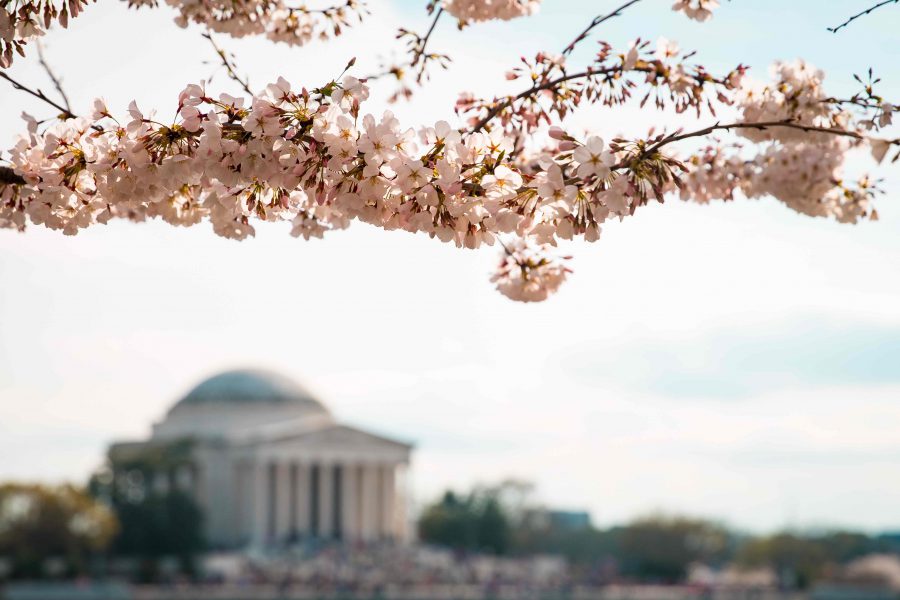 Union Market
If you love homegrown food and enjoy spending your days wandering through bustling farmer's markets, D.C.'s Union Market makes for a casual proposal spot. Sample handmade pastries, fresh herbs, and artisan cheese before walking onto the surrounding streets and proposing in the heart of our nation's capital. If she loves exploring and interacting with locals, plan a proposal that appeals to all of her senses!
Gardens and Parks
Want to propose in a more idyllic setting? D.C. is home to multiple gardens and parks that are dreamy, intimate proposal spots! Go off the beaten path and check out the National Arboretum–it's filled with 444 acres of colorful gardens and flowers. With our outdoor park proposal package, we'll place a cozy blanket and her favorite flowers in a secluded section of the park so you have the perfect set-up for a swoon-worthy proposal.
Outside the City
If you want to escape the bustle of the city, but still want a sophisticated place to pop the question, try visiting the Georgetown or the Arlington area. With chic places for brunch, coffee, and cupcakes and a peaceful elegance buzzing in the air, you can stroll through the sunny streets and get down on one knee when the moment feels right. Only a short distance from D.C., you can go into the city to celebrate afterwards!
Are you ready to plan a memorable D.C. proposal? Proposal-Ideas.com can help you find an enchanting venue and proposal idea that matches your unique love story. Contact us today!
Don't forget to consider how you'll store your engagement ring. These compact engagement ring boxes aren't bulky, so she won't suspect a proposal until the moment it happens.
0
Read More