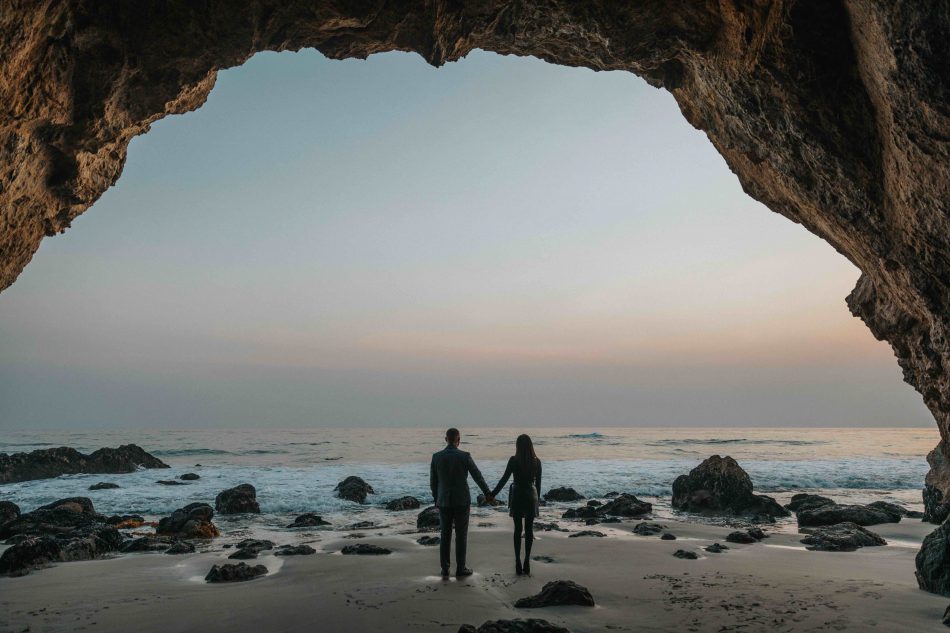 If you're smitten with love this summer and looking for beautiful beaches that can serve as romantic backdrops, check out some of the best beaches in the United States for memorable proposals.
Proposal-Ideas.com has planned personalized proposals in cities throughout the country, and we can help you take your beach proposal idea and bring it to life. Get started today!
1. Carmel Beach, California
About 2 hours outside of San Francisco, Carmel Beach is a breathtaking place to propose especially if you want to take in stunning views of the California shoreline. Known for its romantic sunsets and white sand, you can stay the whole day or plan a San Francisco proposal and then escape to Carmel Beach to relax and celebrate together.
2. Jacob Riis Beach, Queens
If you're planning a New York City proposal with Proposal-Ideas.com, there are plenty of ways to incorporate the beach even though you're in a bustling city. Jacob Riis Beach is nicknamed the "people's beach," which means you'll see everything from groups in their 20s playing games on the beach to families with children splashing in the waves. With its laidback vibe, you'll feel like you're out of the city even though you're still in Queens! For the fun-loving girl who loves the ocean, this is a great New York proposal idea.
3. Martha's Vineyard, Massachusetts
Martha's Vineyard proposals are some of the most magical moments we've ever seen! With everything from quaint, historic churches to lighthouses and long stretches of sandy beaches, it's a captivating combination of relaxation and chic elegance. You can write a romantic message in the sand and propose as she walks down a path of rose petals and seashells, or take a stroll through some of the historic places and get down on one knee in front of a lighthouse!
4. Big Sur, California
There's nothing more iconic than the 90-mile stretch of Highway One running from Carmel to San Simeon. This famous road in America overlooks Big Sur, California and has a rugged coastline and rocky cliffs that make for breathtaking photography. If you imagine taking a ride in a vintage car and stopping at some of the lookout points to pop the question, this is an exciting way to propose without ever touching the sand.
5. Kauai
This island in the South Pacific is colorful and tropical with a relaxing, laidback atmosphere. Summer is the best time for swimming, but no matter when you visit throughout the year, there are breathtaking hiking opportunities such as the treks to Hanakapi'ai Beach or Lumahai Beach. If the two of you love the outdoors and staying active, Kauai is an exciting place to propose as you relax on the beach.
6. Padre Island, Texas
If you're looking for a beach with some solitutate for an intimate proposal under the stars, try Padre Island in Texas! Padre Island is known for being less touristy than South Padre Island due to its reputation for being the longest undeveloped barrier island in the world. Proposal-Ideas.com can help you create a romantic set-up with flannel blankets, chilled champagne, and lush flowers.
To get started, share your vision with us and we'll help you find the perfect location to bring your proposal to life.
Check out these skinny engagement ring boxes that will keep your ring safe and protected until you're ready to propose. Order yours today!
0
Read More