4 Creative Proposal Ideas for the End of Summer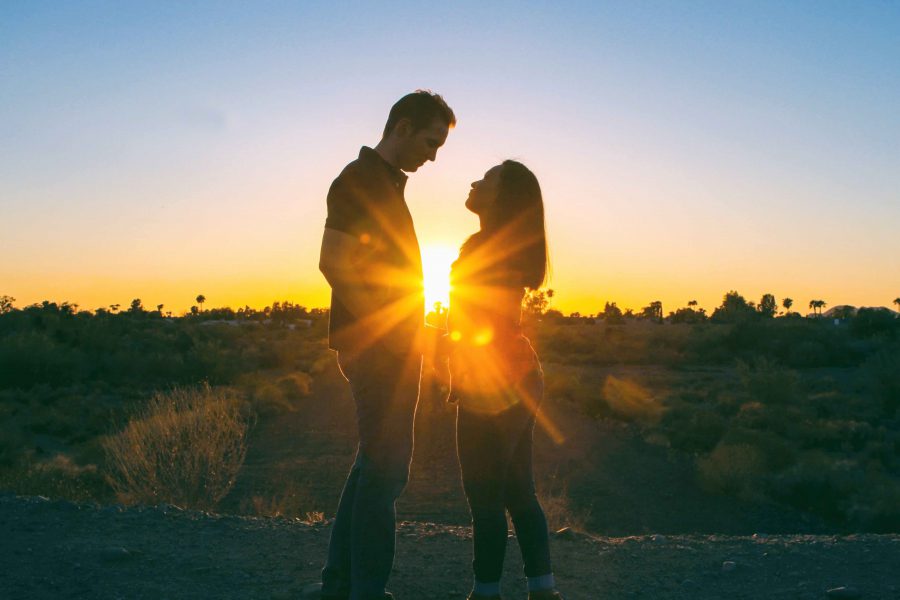 As summer winds down and the autumn breeze begins to fill the air, you might be eager to enjoy your last few weeks on the beach or in the outdoors. This is the perfect time of year to plan your marriage proposal around dreamy sunsets, warm weather, and colorful blooms.
Check out some of our favorite end-of-summer proposal ideas!
Breathtaking Overlook
With the weather cooling down and getting a little bit crisper, it's the perfect time to plan a relaxing day hiking through the woods and mountains. You can turn your hiking excursion into a romantic proposal by bringing along a picnic and finding an intimate spot to unwind after your hike.
You can also choose a hike that leads you to a breathtaking overlook such as cliffs along the coast or a stunning waterfall. With nature as your backdrop, she's sure to say "yes" after you pop the question!
Rooftop Views
To commemorate one of the last days of summer and the start of your lives together, why not go to the center of your favorite city and propose at the top of an exclusive rooftop? With our Miami rooftop proposal packages, you'll not only enjoy beautiful views of the Atlantic but you'll be able to celebrate with dessert and champagne after she says "yes!"
Sunny Orchard
While the plants and flowers are still in full bloom at the end of summer, enjoy one of the last days in the sunshine by planning a trip to a local orchard or farm. As you stroll through rows of apple and peach trees, you'll have a peaceful place to express your emotions and pop the question. This is also a beautiful place for engagement photography with the natural light and colorful blooms!
Tropical Paradise
What better way to celebrate the end of summer than with a romantic beach proposal? Enjoy one of the last weekends of the summer by jetting off for a long weekend at a beautiful villa along the coast. Or plan a day trip to a quiet stretch of your favorite beach and propose at sunset with the glow of the water in the background. Proposal-Ideas.com can arrange for a private photographer to take photos at a discreet distance, so you'll always be able to remember the moment.
Contact Proposal-Ideas.com today to find a unique proposal idea that symbolizes your love and expresses your personality! These flat engagement ring boxes from Ring Stash are narrow and discreet, so you can keep the surprise in tact until you're down on one knee. Order yours today!