Top 5 Adventurous Proposal Ideas for Thrill-Seekers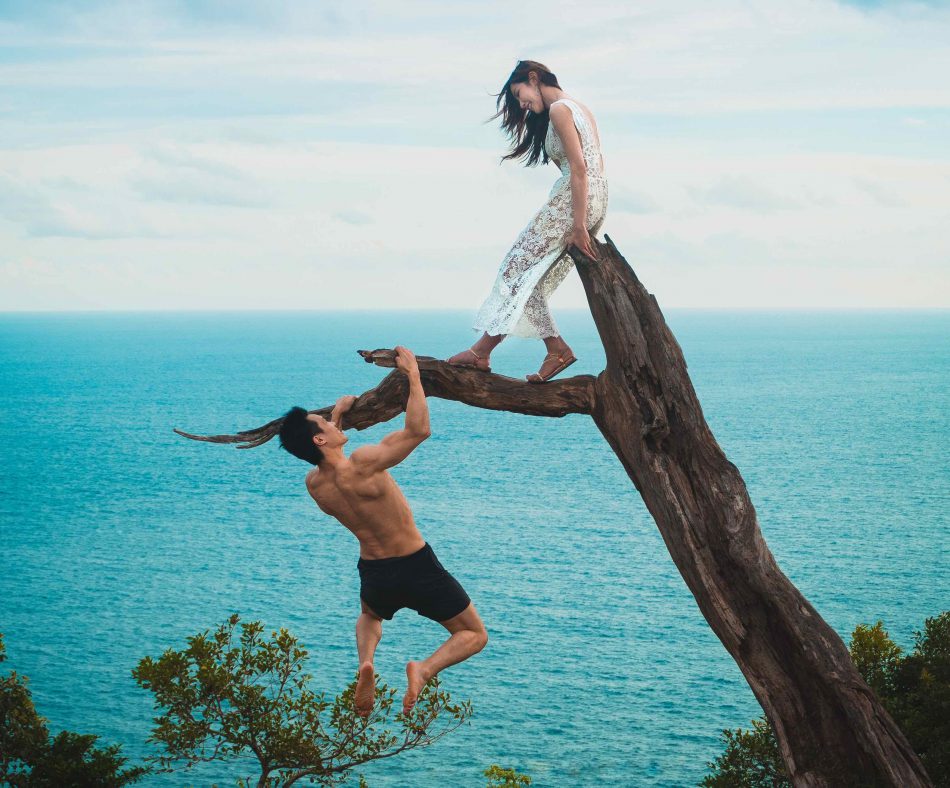 If you love adventures and have found your partner in crime, there's no better way to propose than by planning a thrilling proposal that will give you both the adrenaline rush you crave with every new adventure.
Take a look at some of our exciting outdoor proposal ideas for couples who love adventure!
Helicopter Ride
For a thrilling proposal in the middle of the clouds, a private proposal ride is a romantic way to explore your favorite city and take in the views from new heights. Proposal-Ideas.com has heclicopter ride proposal packages in various cities, so the two of you can enjoy a private helicopter tour before celebrating your engagement with an intimate picnic lunch and bubbly champagne!
Hot Air Balloon
Want to propose above the clouds but actually feel the breeze on your face? A hot air balloon ride is a bucket-list item for many couples, and it's a magical way to express your love and pop the question. Plan a hot air balloon ride at sunset for stunning photography and views you'll never forget.
Skydiving
For the true thrill-seekers who want an adrenaline rush and enjoy accomplishing new feats together, a skydiving excursion could be an exciting way to propose. Think of the most creative timing, such as proposing right as you're about to jump out of the helicopter or waiting until you're on the ground and using your parachute to spell out "will you marry me?" After the exhilaration of soaring through the air, a marriage proposal will be an exciting surprise!
Bungee Jumping
If she's always wanted to bungee jump and enjoys being active, this is a creative proposal idea that she'll talk about forever. Pick a bungee jumping location that gives you breathtaking views of the city skyline or a stunning mountain range. When you make the plunge together, you'll feel even more connected when you ask for her hand in marriage.
Rock Climbing
For the adventurous couple who loves spending time in nature, rock climbing can push you out of your comfort zone and give you a peaceful spot to pop the question. Make sure you work with a rock-climbing expert who can help you learn how to use climbing equipment. As you rappel down the rocks, you'll take in beautiful views of the forest and when you've finished, you'll have the perfect atmosphere to propose.
Are you looking for adventurous proposal ideas? Proposal-Ideas.com has several proposal packages that are ideal for thrill-seeking couples. Contact us today and see how we can help you plan your dream proposal!
Check out these skinny engagement ring boxes–they're small and protective, so they'll fit safely in your pocket during most activities.